About Me - Mark A. Young, Ph.D.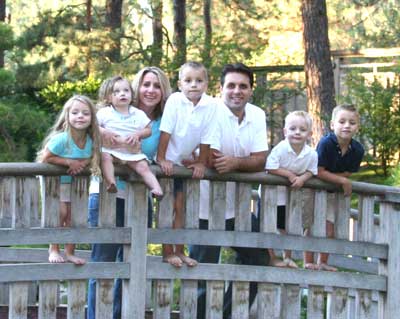 It all started with me lying on the floor of our one bedroom apartment telling Cami that I wasn't getting up until I knew what I was going to do with my life. She was the great wife who tried to help list all of my interests. I told her it wasn't helping and that I just needed her to tell me what to do. After a long time on that floor, I got up and still had no clue.

When I was 19 or 20, I started thinking it would be great to be a marriage counselor but I assumed you had to be perfect to be one and knew I was far from perfect. Sometime during my undergraduate degree in business I decided to follow my heart and it has been amazing ever since.

I graduated with a master's degree in counseling with an emphasis in marriage and family counseling and then continued on for my Ph.D. in counselor education and counseling. I knew I wanted to work with families and I soon found out that my heart was with couples. It is amazing, this thing we call love. We all have it, want it, and need it and yet we can struggle to make it work.

I currently run a private practice where I focus my clinical work on working with couples. My current research interests focus on the area of healthy couple relationships.I teach, train, and supervise students studying to become counselors and I'm the director of a new marriage and family counseling master's program.

I have served as the president of the Idaho Association for Marriage and Family Counselors and I am the Co-President of the Washington Counseling Association and remain active in state and national associations, presenting a number of workshops on Emotionally Focused Therapy, Attachment Theory, supervision, and marketing for counselors. I have also written a book chapter and several journal articles on supervision and couple relationships. I have been active in the community through professional trainings, consultation and public speaking. I have done presentations on parenting, healthy relationships, and corporate team building.